A few nights ago we had a big wind storm tear through town. The wind stirred all evening, into the night and come morning we awoke to discover that the wind had blown all of the pack ice out of the water in front of the station. What was once a collection of cracked ice had suddenly become a sheet of shimmering water, as far as the eye could see. We had a lot of open water last year but this is more than we have had for decades (short history: we used to get a lot of open water here but about 10 years ago a massive iceberg (b15) broke off from the shelf and clogged the passage).
All of this openwater has not gone unnoticed by the local wildlife. Last night while hiking I spent about 30 minutes watching a pod of orcas (killer whales) playing in the distance (you could tell what they were by their behavior and dorsal fin shape). They eventually found a group of about 30 penguins hanging out near the ice edge and spent some time checking them out. Every few minutes I would watch a giant head pop up out the water, right in front of the penguins, and stare. Luckily for the penguins they weren't close to the edge.
There was also a seal swimming in the shallows near our shoreline. I noticed it as I hiked right by it, probabl like 15 feet from it. I have never been that close to a seal down here before. I think it was most likely a weddell but it might have been a leopard seal.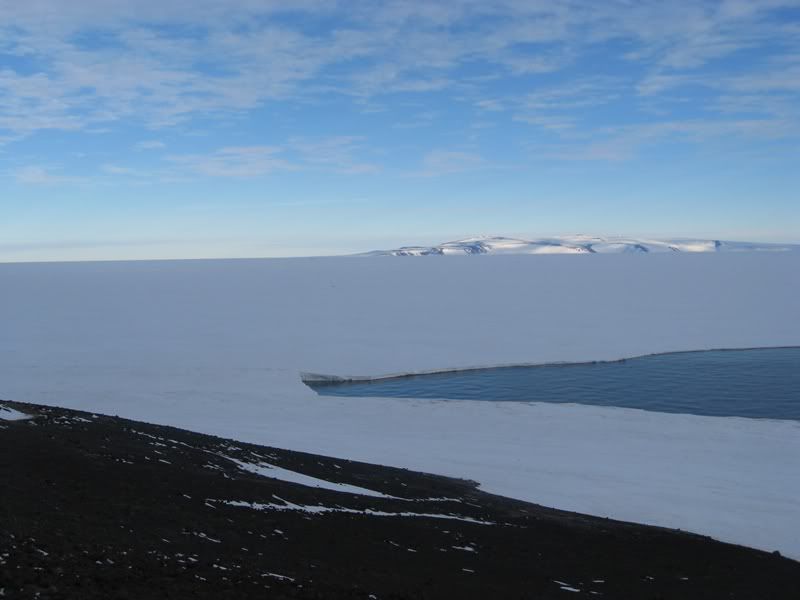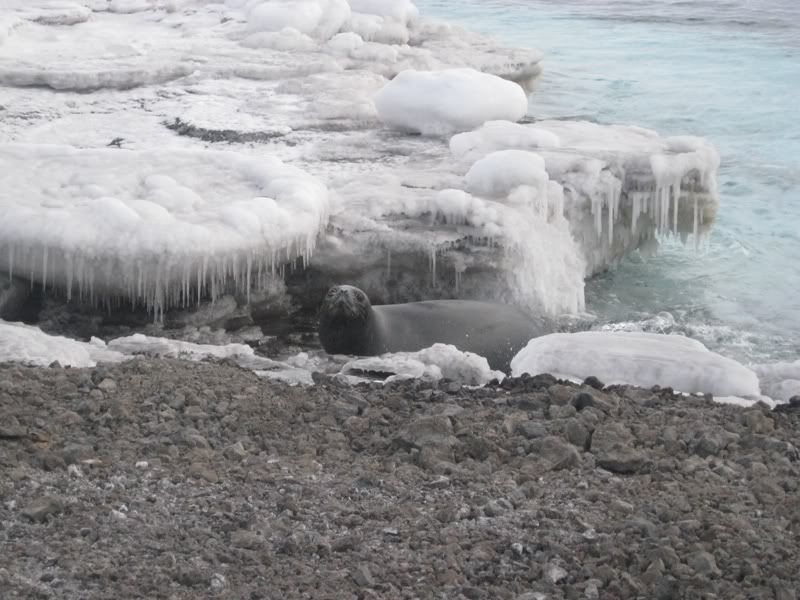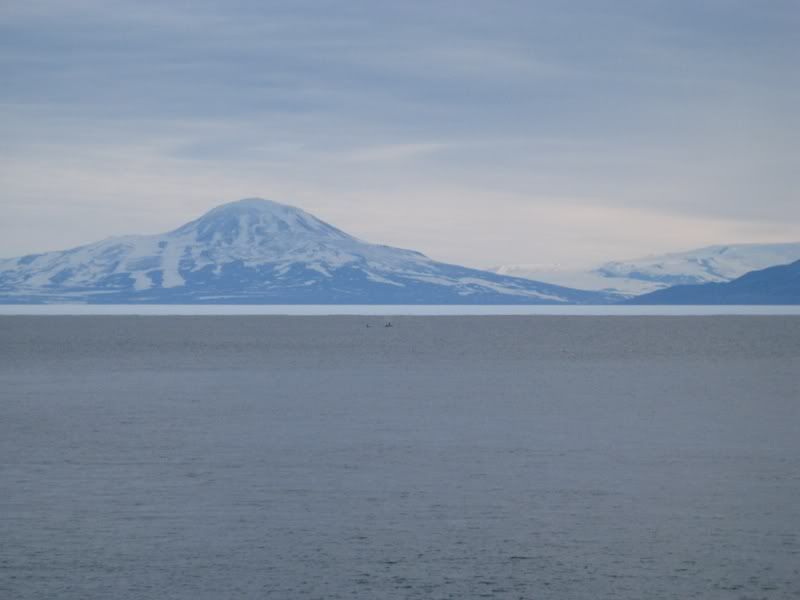 In the center, you can see three dorsal fins. On my copy I can zoom and make out the fins.