or, Pictures I Didn't take.


While compared to last winter there have been few auroras on display the ones that I have seen have been pretty much amazing. One night in particular I could swore I was heaven, as green streamed across the sky, a wayward river tumbling across the darkened sky.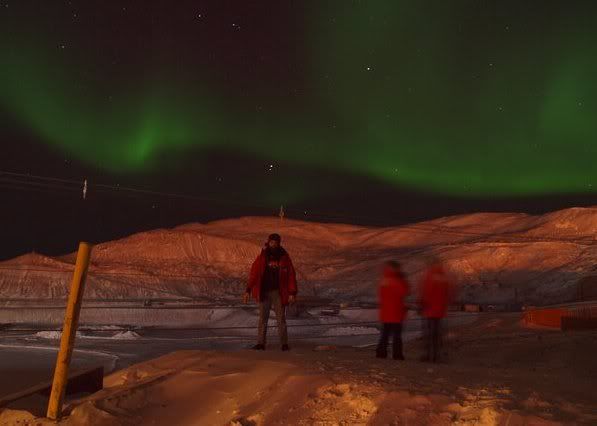 Me posing with an Aurora. Photo by Neil Mainwaring






From the same night. This and the next photo by S Brown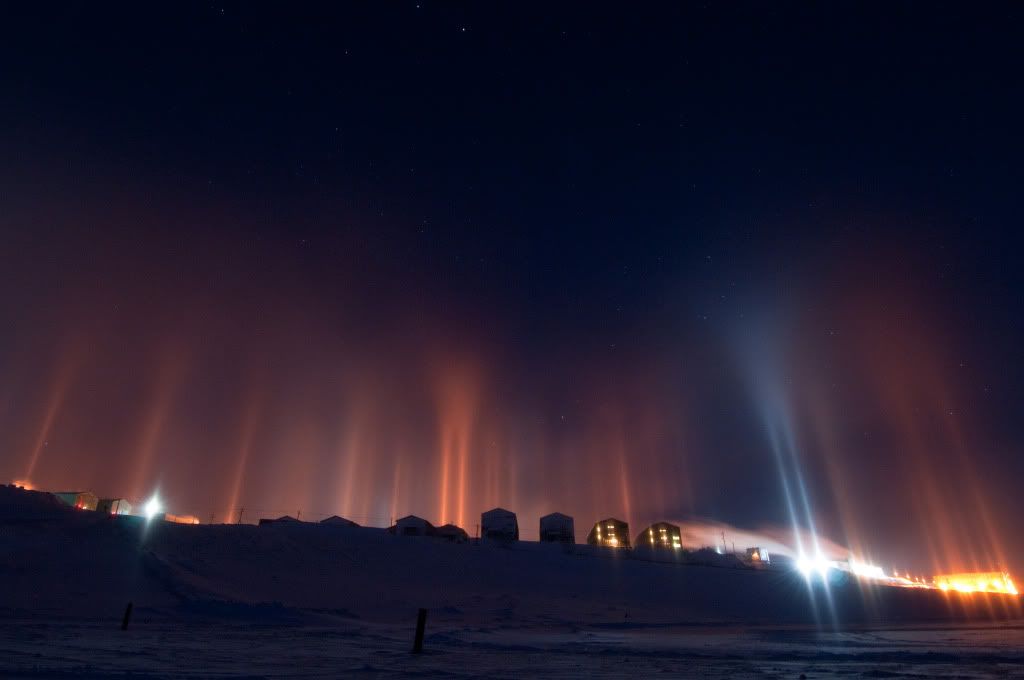 Not auroras. This was taken two days ago by DJ Jennings. This is what happens when the lights of our buildings meet an air that is filled with ice crystals. It looks like the inside of a cathedral.