Most of these are pretty self explanatory. They aren't the best photos because of the darkness, the constant movement and my hands freezing.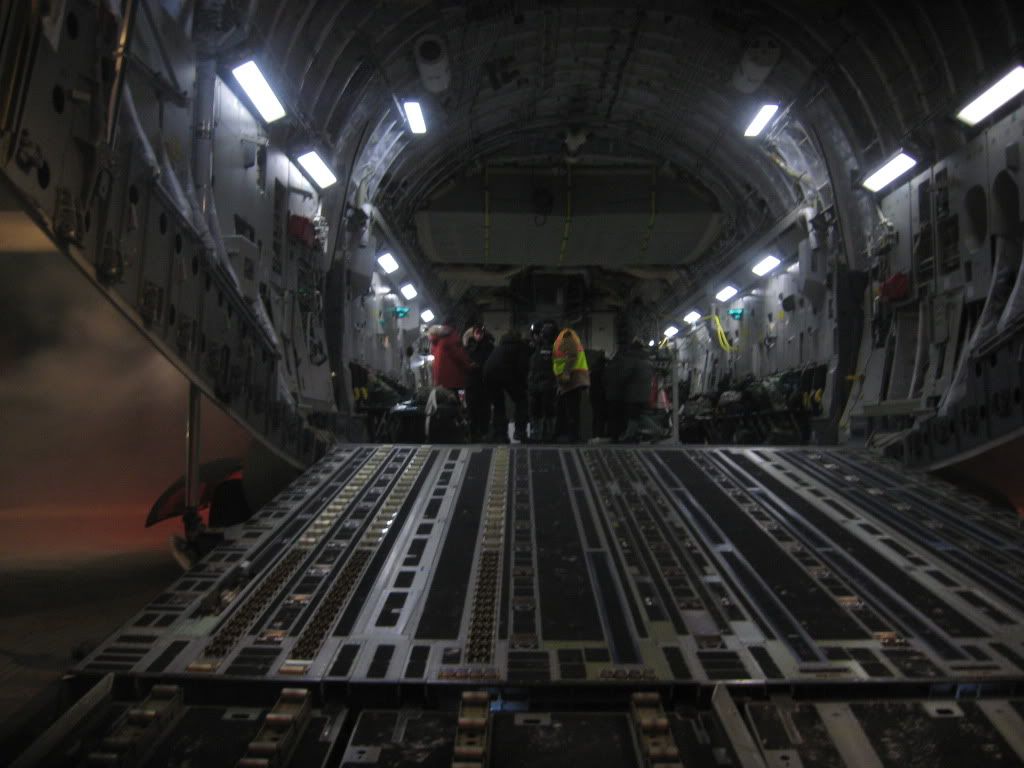 The first non celestial lights I have seen in the sky since march. The plane streaks across, coming in for the landing.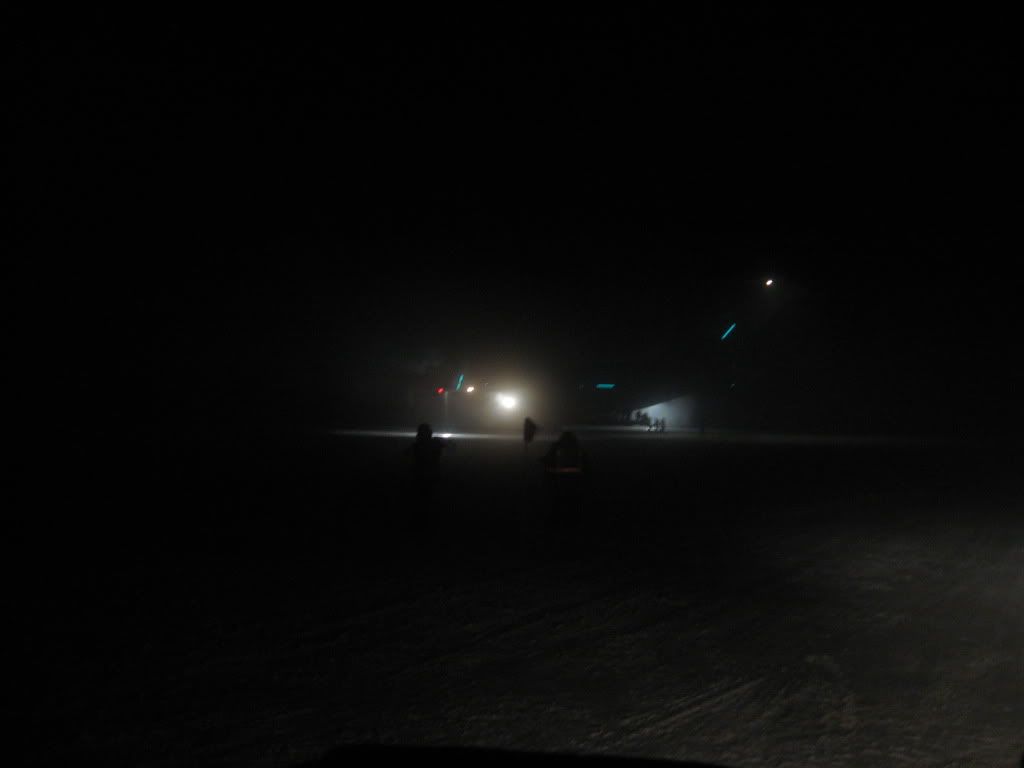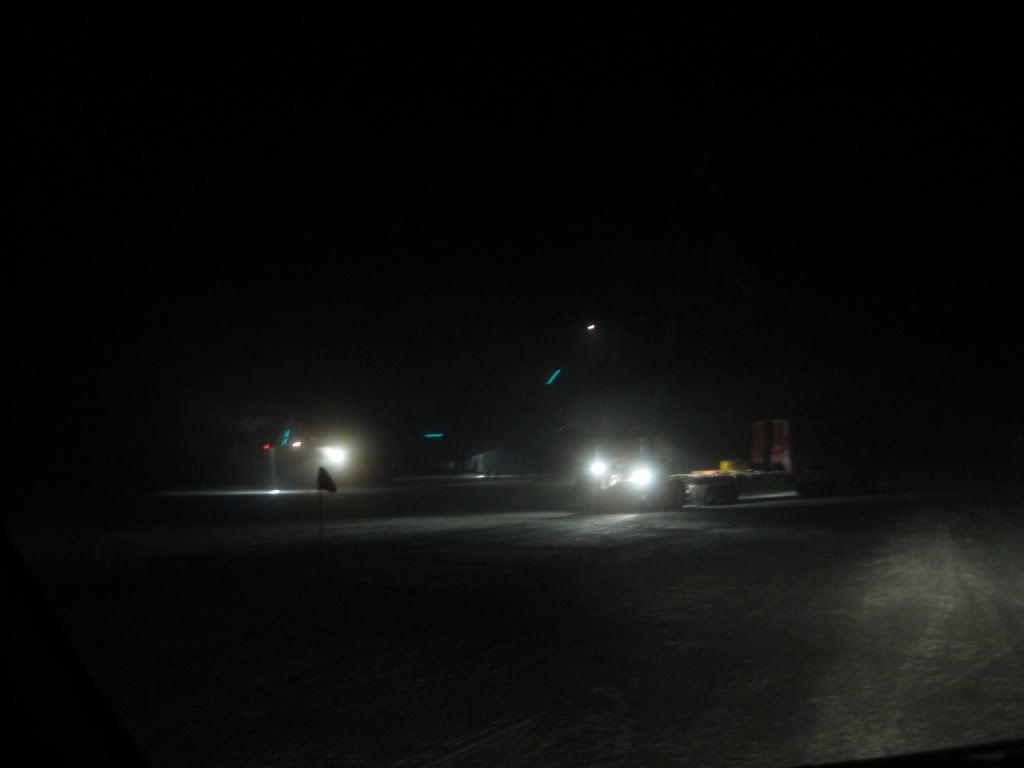 hard to see but we put all of the fresh food in the orange milvan on the back of this trailer. It was heated to keep the food from freezing.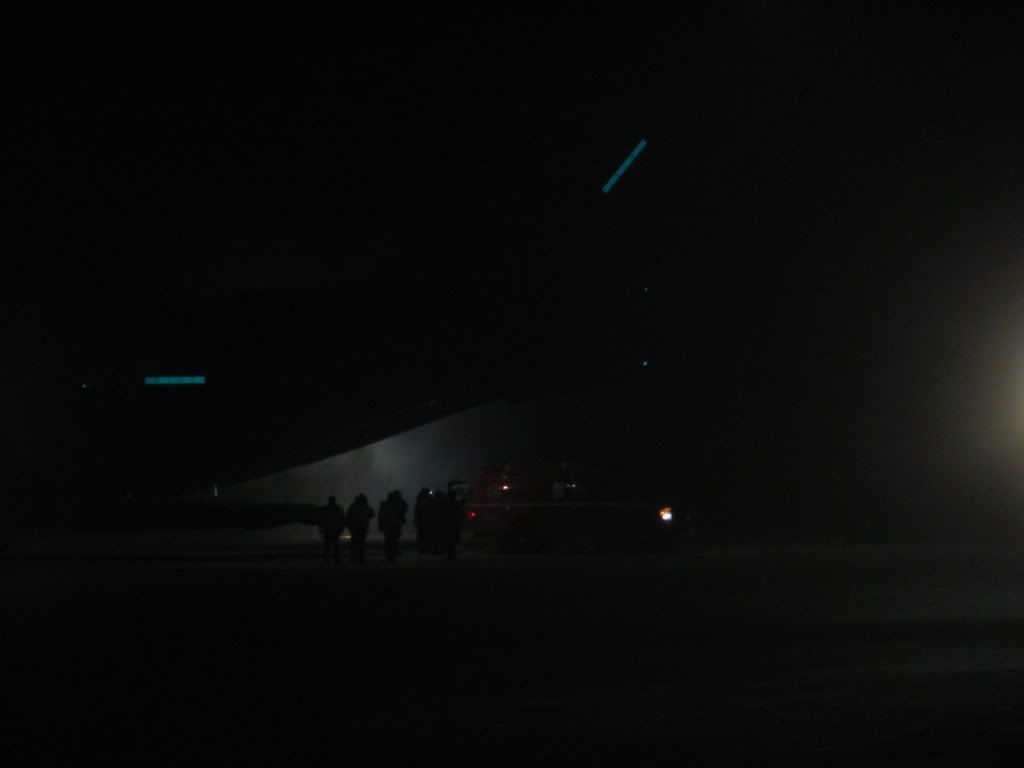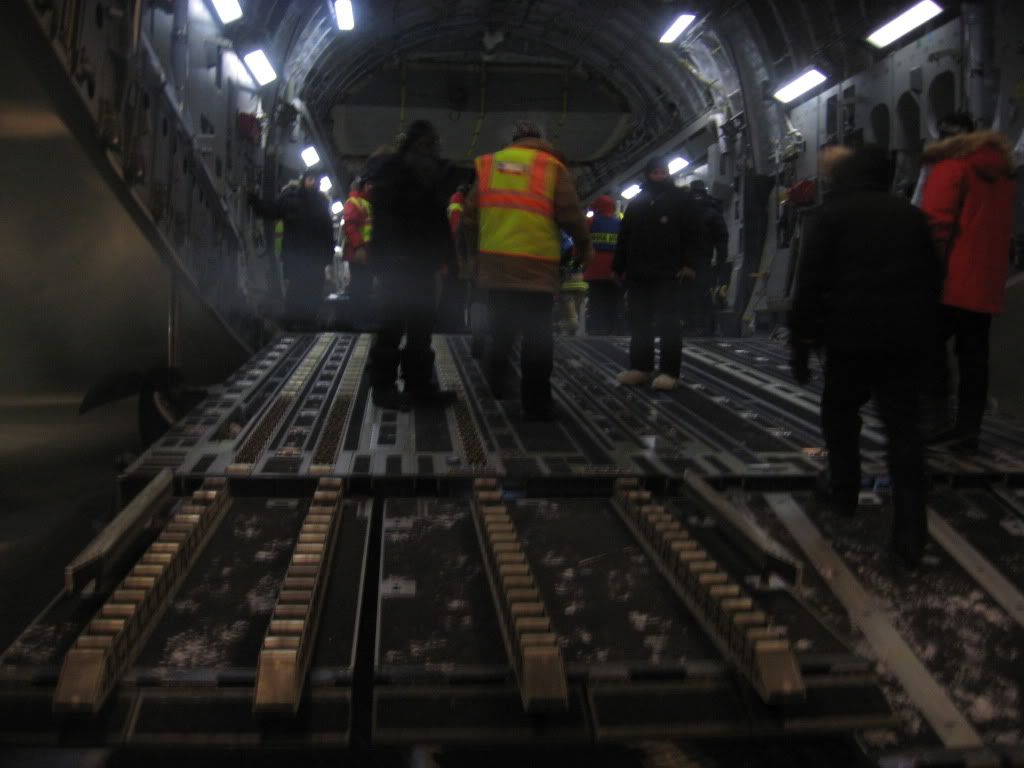 There was a 15 person flight crew. New faces! It was so strange. I got one of them to mail a postcard for me.