There is something disconcerting about driving a 30,000lb vehicle, loaded with passengers, on a road that is supposed to be built on permanent ice and looking out the window to see the edge of the road heaving up and down about 6 inches. We've known for about a week now that the road we take to the runway has been getting ready to calve off and drift away into the sea. Cracks and fissures have been appearing in spots but up until recently they weren't on the road. SUre they ran close and sure there were spots where you could see the cracks forming and easily imagine how the calving would happen but up until yesterday I hadn't seen that process beginning to happen.

Over the course of a few hours the cracks began to widen. Driving out to the airfield I passed over three cracks that crisscrossed the road. When we returned those cracks were one inch wide. There are a number of outcomes to this ranging from "a great story" to death. I think everyone who drive yesterday thought about, if only for a second, what would happen if they were on the section of ice as it calved off. I have seen how fast it can happen. Or worse yet, be passing over the crack as it starts to happen -- nothing but miles of freezing cold ocean will cushion that fall.

Thankfully everyone made it back in to town OK. The road is now closed and probably won't last a week. The plane came and went. Winter has officially begun. No one gets in or out until August.

Fun!

I have some pictures of the ice breaking out over at Scott Base and of the adelie penguins that have been hanging out near the station. And video of some adelies fighting.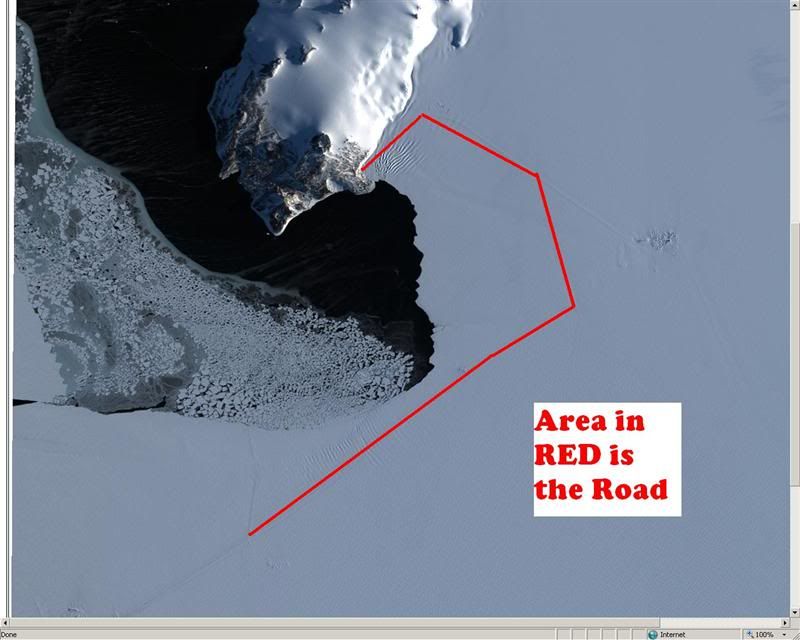 This photo is over a week old and has changed significantly. All of that loose ice is gone and bigger sheets have broken off.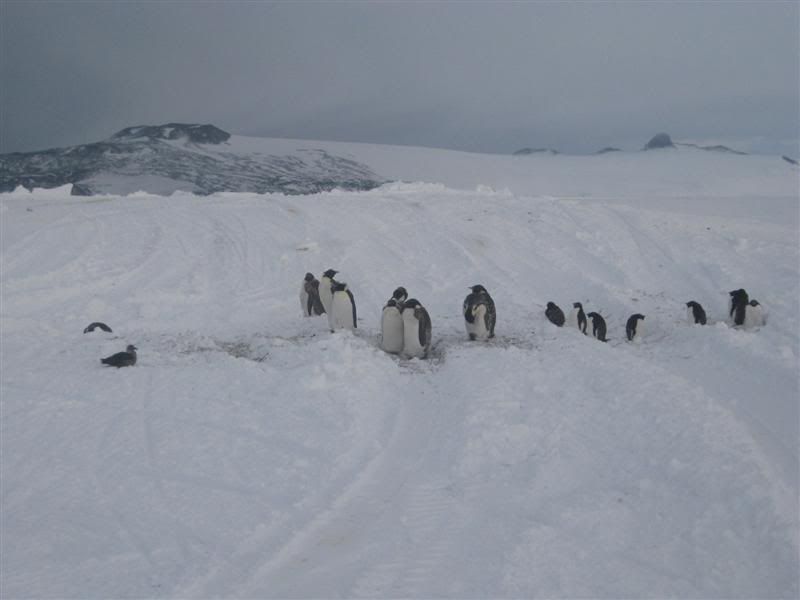 The from l to r: a skua, emperor penguins and adelie penguins. Three of the 4 wildlife species that hang around McMurdo. Shortly after the picture was taken all of the emperors started fighting. One of them bitch slapped another with its flippers -- a one two combo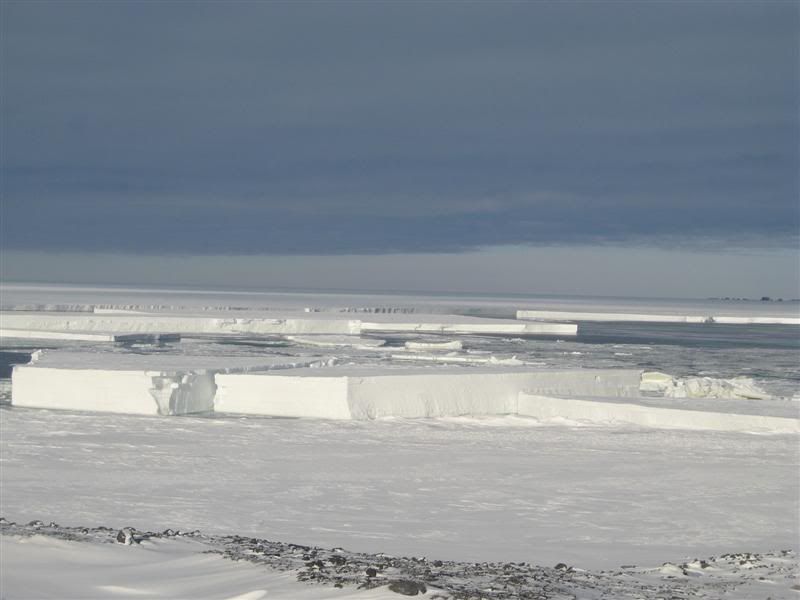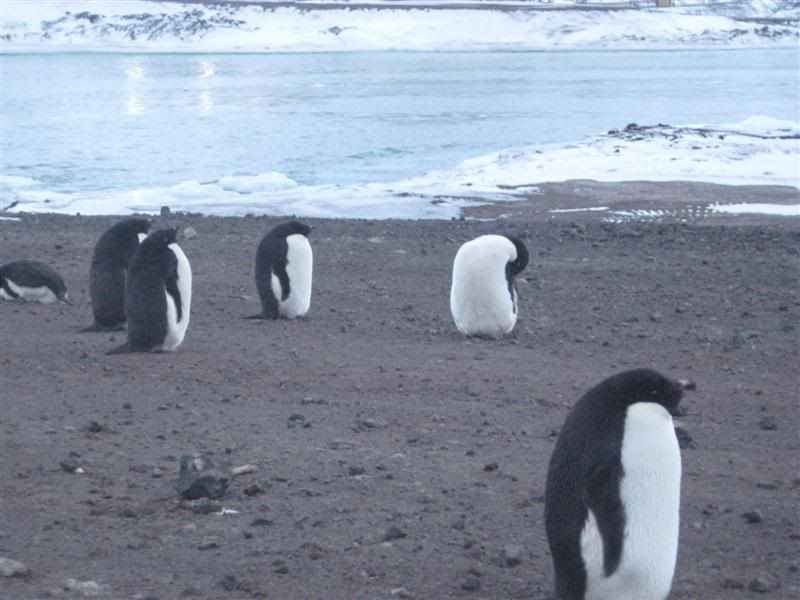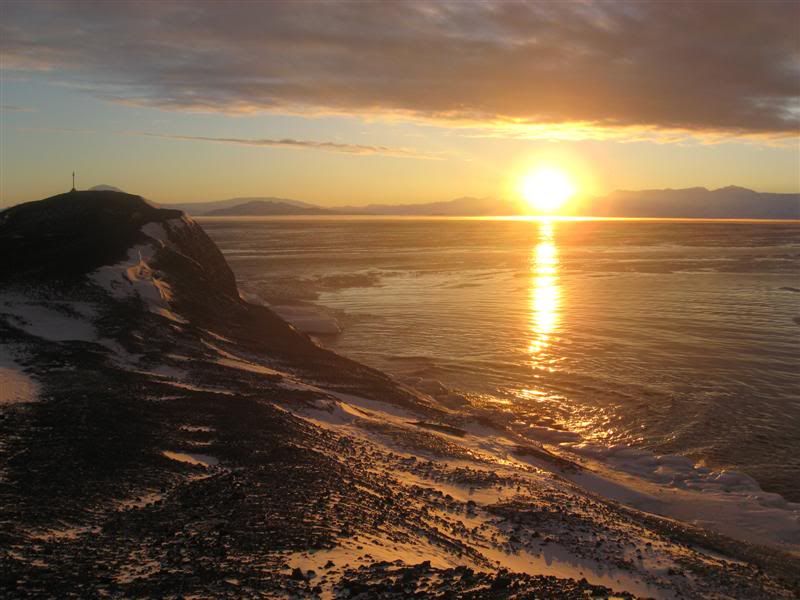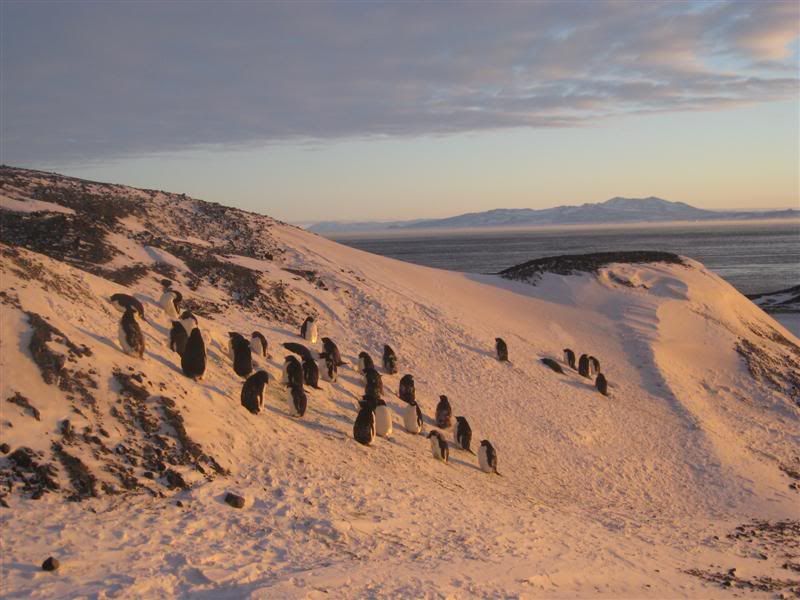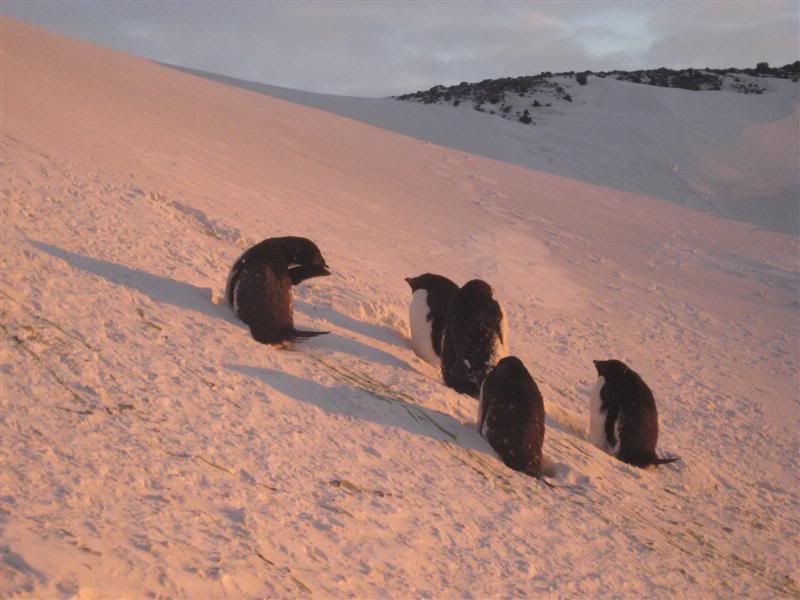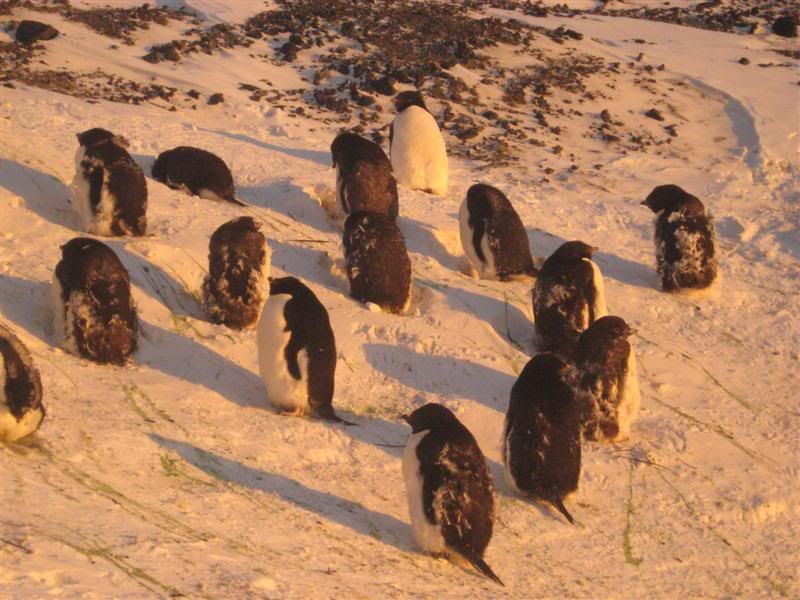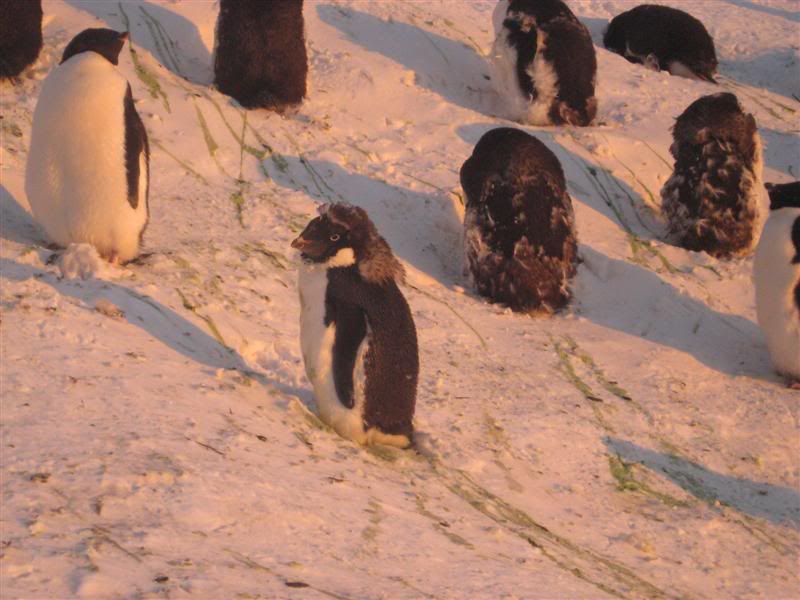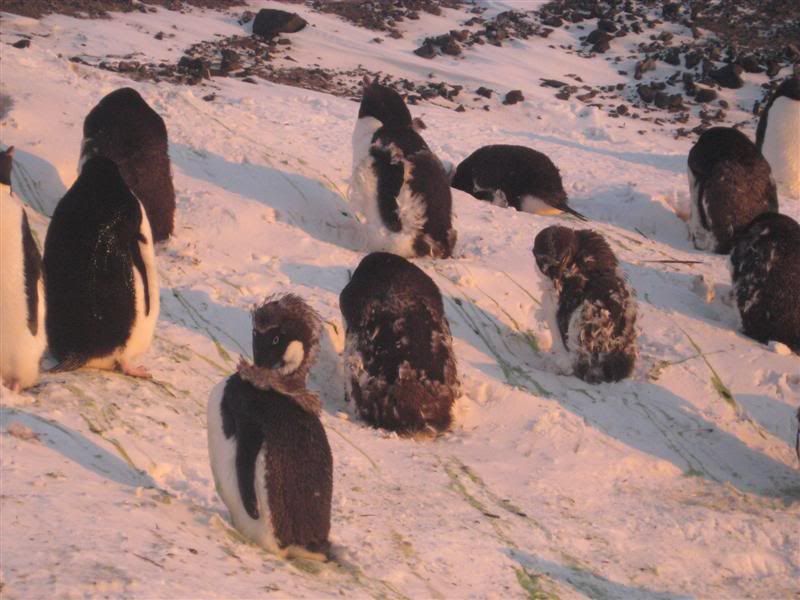 At the left of the photo you can see a penguin with green stuff on it's back. Seconds before another penguin pooped on him. The penguin in the foreground is sporting my favorite hairstyle.